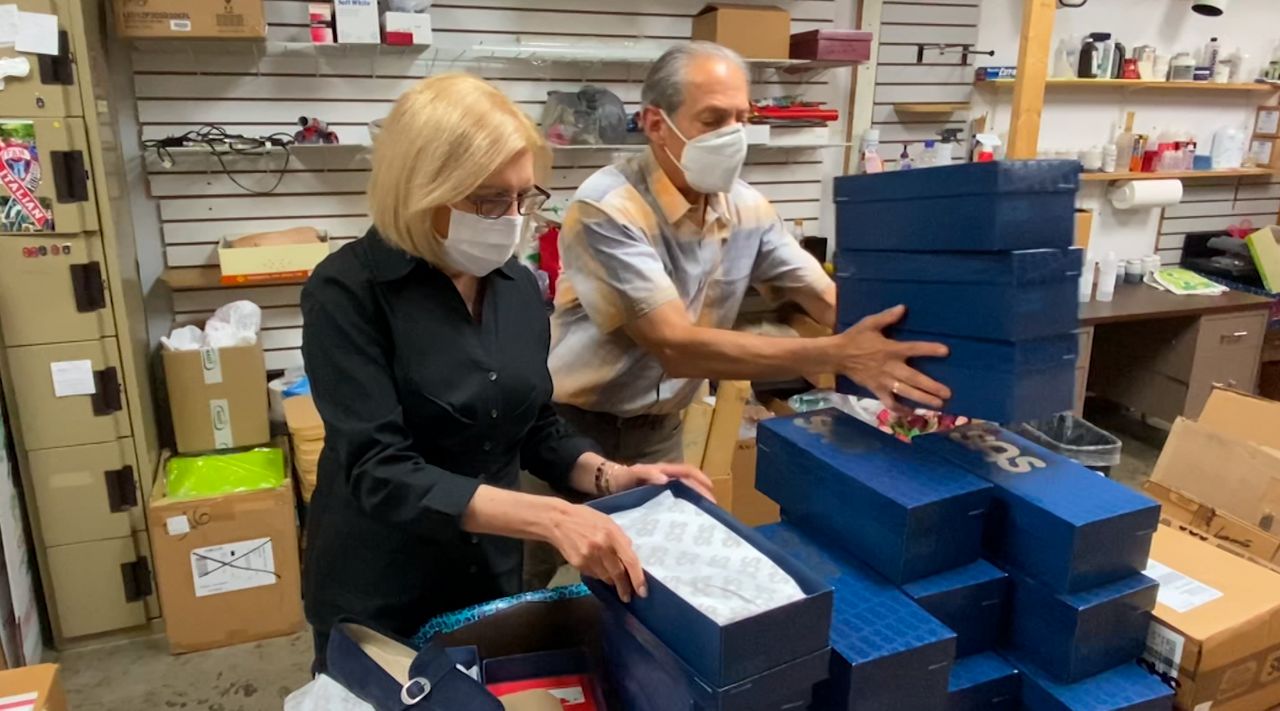 Closure of an independent shoe store after 67 years
COLUMBUS, Ohio – Lenny Comeras, originally from Columbus, knows the ins and outs of footwear around the world. After all, he's been in the family business since he was 16.
Comeras is an attorney, graduated from Ohio State University, but his loyal clients know him as the longtime owner and operator of Easton Shoes.
The family business was started by William Easton and Lenny's father Reuben Comeras over 67 years ago.
"Our first store was at Graceland Mall, but we lived far east, so I had to wait until I got my driver's license to really be able to work. Other than working with my dad on Saturdays for a bit, that meant I had to work all day, 9 to 9, "Lenny said.
By his side for three decades has been Comeras' wife and travel partner Marcia Comeras.
The two have scoured the world in search of the latest fashion trends and stocked more shelves than either of them wants to admit.
But the past two years have been difficult, as the pandemic has had a profound impact on small businesses and their bottom lines.
"The next generation has different dreams and aspirations, so our dream doesn't necessarily work for the next generation," Marcia said.
"For months and months with very little income, sometimes no income for days on end, then things would slowly come back. We have reduced our business to half of what it was before, "said Lenny.
In three months, the Comera will enter a new chapter in their life, spending precious time with family and traveling abroad.
They are eternally grateful for the support of customers in and around Columbus, and know that saying their goodbyes will be bittersweet, but it's for the best.
"Everyone will be missed. Our staff will be missed. We will miss our customers and what we do will be missed, "said Marcia.
"It will be so, so hard to finally close the door and lock the door and walk away." But we'll have months and months of time to prepare for it. We hope to spend a lot more time together enjoying life, "said Lenny.
Easton Shoes is located at 1880 Henderson Rd. In Columbus.
For more information about the company, click here.