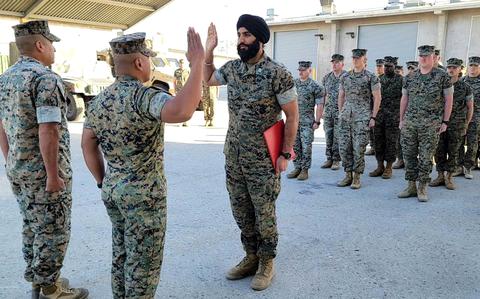 Marine Corps officer and potential recruits file complaint of religious discrimination against Sikhs
An active duty naval artillery officer and three potential recruits, all Sikhs, are suing the US military over rules prohibiting them from having beards and long hair or wearing religious items.
In the lawsuit, Captain Sukhbir Singh Toor and the three others argue that the Marine Corps unfairly and unequally enforces grooming standards — relaxed or eliminated in some cases for other religious, ethnic or racial groups — while serving in combat zones or by participating in a training camp.
The result violates men's constitutional rights to religion, expression, due process and equal protection, the lawsuit states. It also forces them to abandon the tenets of their faith if they are to succeed in their military careers or serve their country, he says.
The lawsuit follows more than a year of efforts to engage with the Marine Corps, said Giselle Klapper, senior attorney for the New York-based Sikh Coalition, one of the groups representing the men.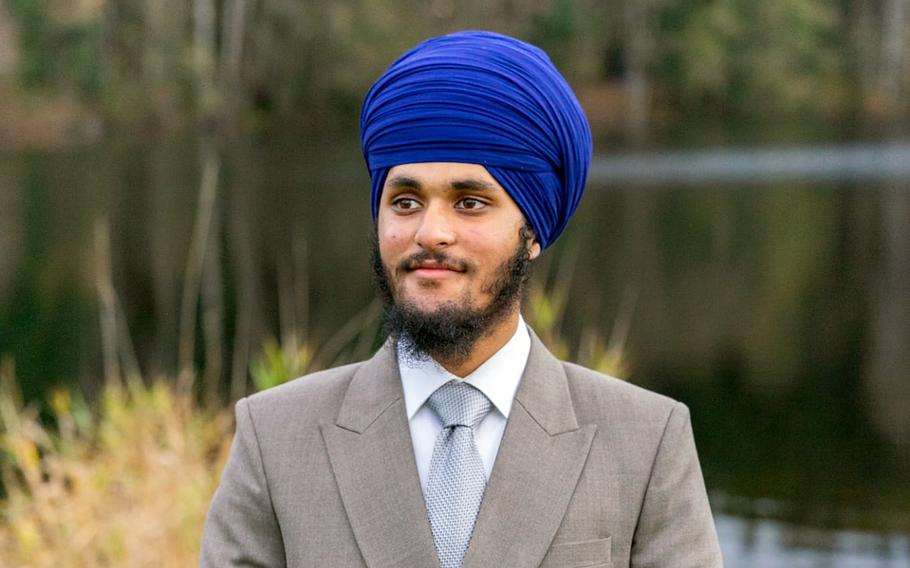 "Treating a Sikh's beard, a fundamental tenet of the faith, as merely optional is unacceptable," Klapper said in a statement Tuesday. "It's time for the USMC to recognize what the US Army, US Air Force and militaries around the world already know: Articles of Faith do not prevent Sikhs from performing competent military service."
The lawsuit, filed Monday in the U.S. District Court for the District of Columbia, also names Navy Commander Gen. David H. Berger, Secretary of Defense Lloyd Austin and Secretary of the Navy Carlos Del Toro, among others. responsible, according to court records.
It calls for men to be allowed to keep their beards and hair long and be able to wear religious attire, such as a turban or ceremonial knife, in all positions without penalty or negative influence on their career or ability to join the Marines. .
The Marine Corps generally says little about ongoing litigation and was not immediately available for comment early Tuesday.
In court documents, the Marine Corps argued that grooming standards, including clean-shaven faces and short hair in men, are necessary to establish discipline and order in the ranks to promote the spirit of body.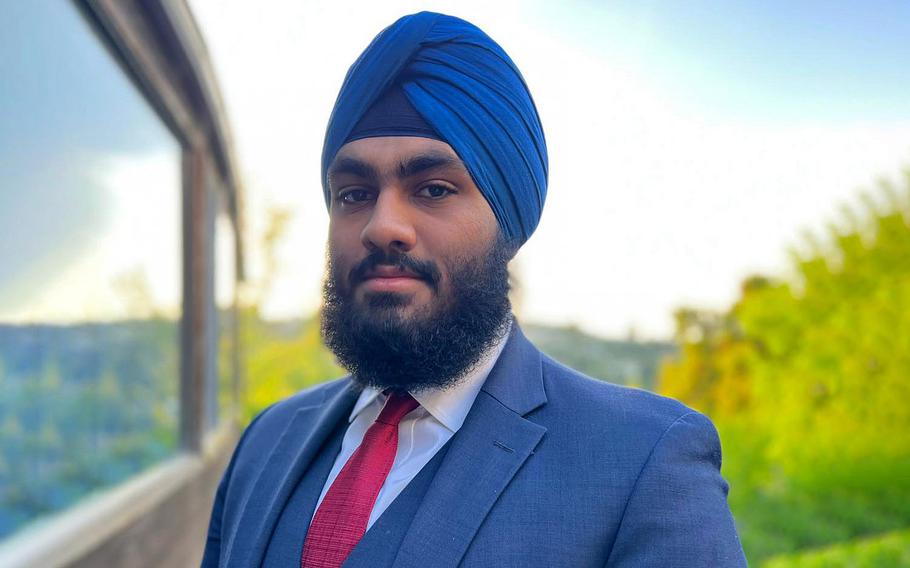 He also said that beards could interfere with a gas mask's effectiveness against chemical, biological, radiological, or nuclear agents.
But in January, the service changed its shaving rules to allow some service members with a painful skin condition caused by shaving, mostly suffered by black and Asian men, to waive that requirement.
Rules against full arm tattoos and certain hairstyles for women, including braids, locks or twists, were also recently relaxed as the service worked to diversify its ranks and promote the recruitment and retention, the lawsuit points out.
The Army and Air Force make accommodations for Sikh service members. The navy made similar changes for Jewish and Muslim sailors pending the outcome of a trial. None of the other branches impose limits on recruit training or combat zones, according to the lawsuit.
Toor, who serves with the 3rd Battalion, 11th Marines in Twentynine Palms, Calif., joined the Marines in 2017. He first made the "tough choice to cut his hair and shave his beard" when a recruiter told him the service would not grant a waiver, the lawsuit says.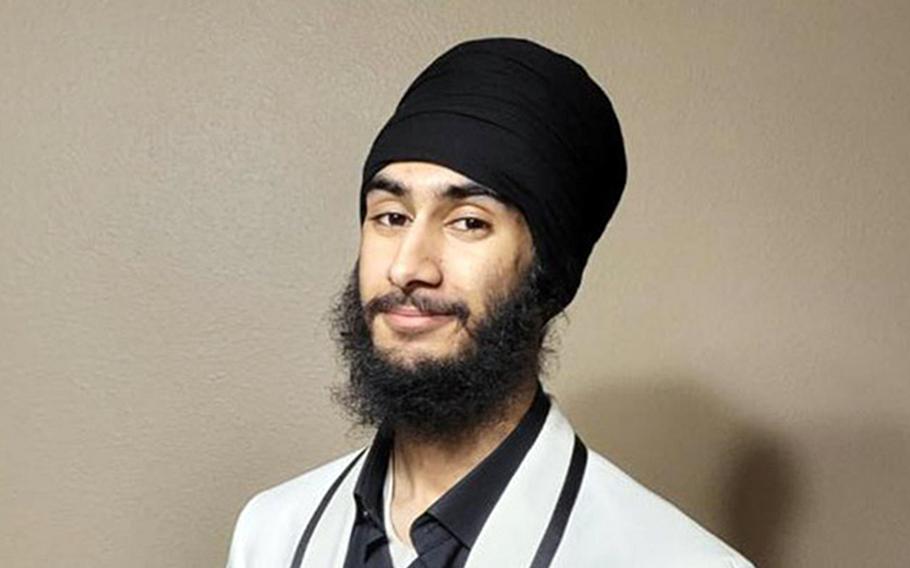 About a year ago, Toor requested a religious accommodation. After a series of appeals, the Marine Corps said he did not have to cut his hair but could not wear a beard or turban if serving in a combat zone.
Some 39 countries, including Turkey, Israel and Algeria, have been identified as potentially hostile environments by the Marine Corps, the lawsuit says. The decision effectively puts his career on the sidelines, argues Toor.
"I have proven my commitment to the Corps during my four years of service, and I am ready to deploy like any other service member," Toor said in a statement Tuesday. "I can't do this, though, as long as I'm left on the bench because of my religious beliefs."
In separate appeals and decisions, the Marine Corps also denied accommodation to potential recruits Milaap Singh Chahal, Jaskirat Singh and Aekash Singh.
"We remain prepared to meet the high mental and physical standards of the Marine Corps because we want to serve our country alongside the best," the men said in a joint statement Tuesday. "We cannot, however, give up our right to our religious faith in doing so – not least because it is one of the core American values ​​that we will fight to protect at all costs as proud United States Marines."