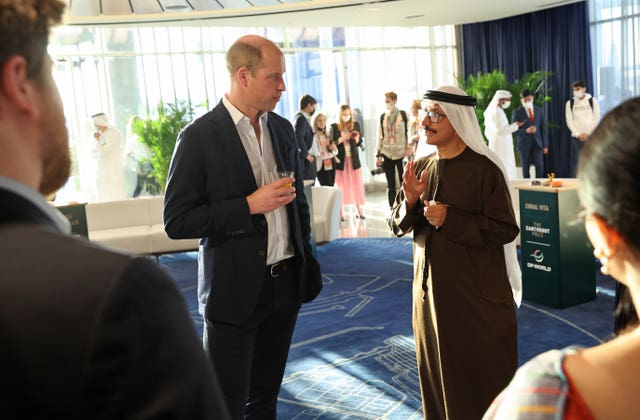 William calls for a faster pace in efforts to fix the planet
The Duke of Cambridge has warned that 'change is not happening fast enough or on the scale we need' to fix the planet and avert 'devastating global and humanitarian' crises.
William voiced his concerns in a speech at Expo Dubai 2020 and said that despite the gains made at the recent UN climate change summit Cop26 "we are still in a race against time".
The future king presented a possible solution – four finalists and one category winner of his Earthshot environmental award, whose innovative ideas are mitigating environmental damage, finding a use for waste and making solar power affordable to many .
"Or, if we act now, we will be on the path to a repaired and regenerated planet that will thrive for generations to come."
The finalists had joined the Duke at the Expo and later he presented a Dragons' Den style event allowing 'eco-innovators' to connect with investors and industry leaders who could develop their ideas.
William went on to say: "While the momentum is building – and the progress made at Cop26 in Glasgow demonstrates this – we are still in a race against time.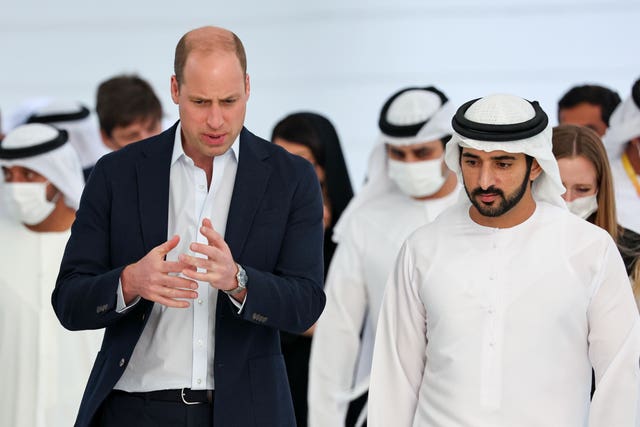 The Duke hosted the inaugural presentation ceremony for his environmental awards in the autumn and the call has already been launched for the 2022 nominees.
He said: "We want to see solutions led by women and indigenous peoples, using advanced technologies and new financial models that value nature.
"And finally, we're always on the lookout for wildcards – off-the-shelf solutions that have transformative potential. These are my favorites.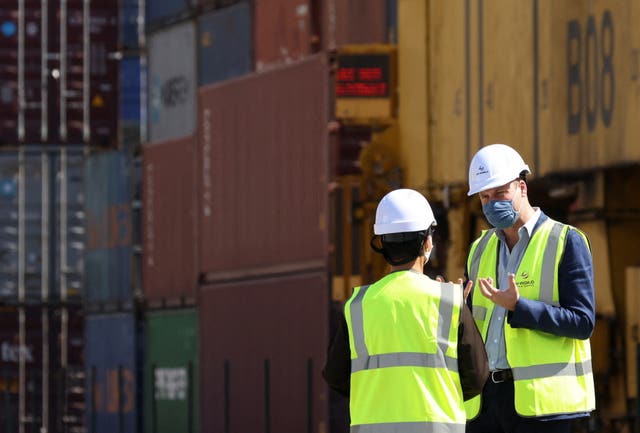 William's visit marked the launch of the Abu Dhabi Mangrove Initiative, between the Zoological Society of London and the Environment Agency – Abu Dhabi, to establish a mangrove nursery as a center for research, learning and awareness. .
The Duke also visited Dubai's Jebel Ali Port, which is operated by DP World, a member of the transport task force of umbrella organization William's United for Wildlife, which is trying to tackle the illegal trade in items such as ivory and rhino horn and works in the United Arab Emirates and other parts of the world.
DP World, a founding partner of the Earthshot Prize, has announced £1 million in funding to be split equally between two Earthshot Prize innovations whose creators pitched their ideas at Expo.
These were Coral Vita, winner of the Revive Our Oceans Earthshot category for its coral farming process that restores dying reefs, and runner-up Living Seawalls, which creates panels that mimic marine habitats such as rock pools. and are suitable for coastal defenses.